Park Mount is a purpose-built care home for older people & our aim is to provide a high level of care in quality surroundings.
We feel that those who make Park Mount their home should live with dignity, have the respect of those who support them & be assisted & encouraged to live a full & active life, with choices and involvement in every decision that affects them directly.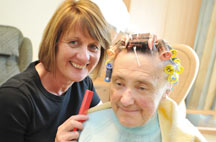 At Park Mount we believe people have a right to:
A high standard of personal care and support
A well-trained and committed staff team
Consideration, respect and kindness from all members of staff
A homely and safe environment
Make their own lifestyle choices
Freedom of choice
To be involved in all aspects of their lives
To be consulted in all aspects of living in the home
Receive visitors whenever they wish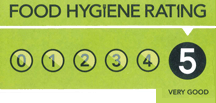 Philosophy of care
The philosophy at Park Mount is to provide a holistic person-centred service, with personalised care and support at all times.
Our staff team
We regard it as a top priority that we provide a high standard of care to our residents and therefore recruit staff who will fit into our friendly and caring team. Staff are sympathetic, and are able to recognise, understand and cater for people's individual needs.
All of our healthcare assistants are trained to either NVQ level 2/3, or are currently working towards these qualifications. All of our members of staff receive the mandatory training needed to provide the high level of care we provide. Equally important to their training is warmth, compassion and empathy.
Treating all with dignity and respect
We treat each person with dignity and respect, never forgetting that each resident is an individual - someone with a lifetime of experiences, interests and memories. Their family and friends will always be made welcome, encouraged to visit, stay for a meal and spend time together.
Archives and pictures
Click here to visit our archives, historical pictures and documents